Welcome to Saint John's Episcopal Church Getty Square
The Rev. Canon Victoria Sirota, Rector
We look forward to welcoming you in person when we reopen our building.
Due to concerns about the spread of COVID-19, we are limiting our worship to an Audio Service on Wednesdays and Live-Streaming on Sunday mornings at 10 a.m. Please use the links below.
Please let us know your prayer concerns, and allow us to send you our twice weekly newsletter by entering your email below.
We want to stay connected!
In these trying times, may God bless you and watch over you and your loved ones. Stay safe and keep the faith!
---
---

---
Click here for the Sunday Streaming Service
Link to Sunday's Order of Service
Click here for Sunday's Readings
Click here for Healing Service 11/11/2020
Virtual Coffee Hour every Sunday at 11:30 AM
To join by phone call 1 (929) 205 6099 then enter Meeting ID: 755 099 1402
To join by ZOOM video conference,
---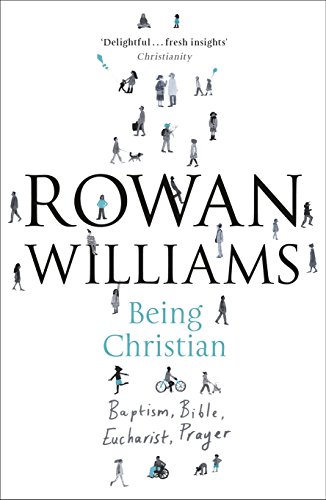 Advent Book Group

During Advent, there will be a Book Club on a wonderful and easy to read book by Rowan Williams (the 104th Archbishop of Canterbury from 2002 to 2012), Being Christian: Baptism, Bible, Eucharist, Prayer (Wm. B. Eerdmans, 2014). The four chapters listed in the title help to center us on what's at the heart of Christianity. This will be a Zoom course, which can be accessed either by computer or phone. The dates are Monday, Nov. 30, Wed. Dec. 2, Wed. Dec. 9 and Wed. Dec. 16, all from 5:30 – 6:30 p.m. For those of you who were part of our last Book Club. T You can purchase this on your own ($10 paperback on Amazon or less as an audiobook), or, if you wish, the church can purchase it for you. If you are interested in Baptism, Confirmation or Reception into the Episcopal Church, reading this book is a great way to start. In the new year, we will then read a book that digs deeper into Episcopal history and identity. Please email Mother Vicki if you are interested in joining us! ( )
---
Enter your email address below to sign-up for our weekly email blast. Please explore our site and learn more about Saint John's Church.
---
PRAYER FOR SOUND GOVERNMENT

O Lord our Governor, bless the leaders of our land, that we may be a people at peace among ourselves and a blessing to other nations of the earth. Lord, keep this nation under your care. To the President and members of the Cabinet, to Governors of States, Mayors of Cities, and to all in administrative authority, grant wisdom and grace in the exercise of their duties. Give grace to your servants, O Lord. To Senators and Representatives, and those who make our laws in States, Cities, and Towns, give courage, wisdom, and foresight to provide for the needs of all our people, and to fulfill our obligations in the community of nations. Give grace to your servants, O Lord. To the Judges and officers of our Courts give understanding and integrity, that human rights may be safeguarded and justice served. Give grace to your servants, O Lord. And finally, teach our people to rely on your strength and to accept their responsibilities to their fellow citizens, that they may elect trustworthy leaders and make wise decisions for the well-being of our society; that we may serve you faithfully in our generation and honor your holy Name. For yours is the kingdom, O Lord, and you are exalted as head above all. Amen.